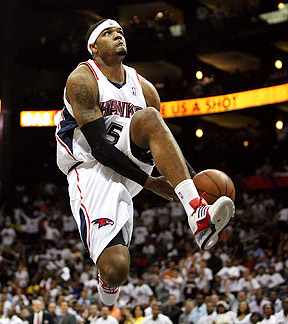 Exhibit A:

Complete Rim Molestation. Posterization. Jermainly E'mbaressed. Viciously Violent.
Exhibit B:

Pathedic. Idiotic. Epic Fail. Dominique is Embaressed for You. Disgusting Disaster.
Click Here to view
.
On some real shit though this series has been good,
real physical
like the old days. I'm lovin the playoffs so far!